Signature Collections
Welcome to the epitome of artisan craftsmanship at Park City Jewelers. For three decades, our master jewelers have taken nature's most enchanting elements, from the ethereal snowflake to the majestic mountain range, and transformed them into wearable pieces of art.
Every piece you discover here is a testament to our relentless dedication to quality and unique design. You won't just be wearing jewelry; you'll be adorning stories, memories, and passions. Dive into our collections and let each piece speak to your soul, echoing our unmatched commitment to beauty, quality, and authenticity. Welcome to Park City Jewelers, where every jewel tells a story.
Learn How Our Design and Crafting Process Results in Superior Jewelry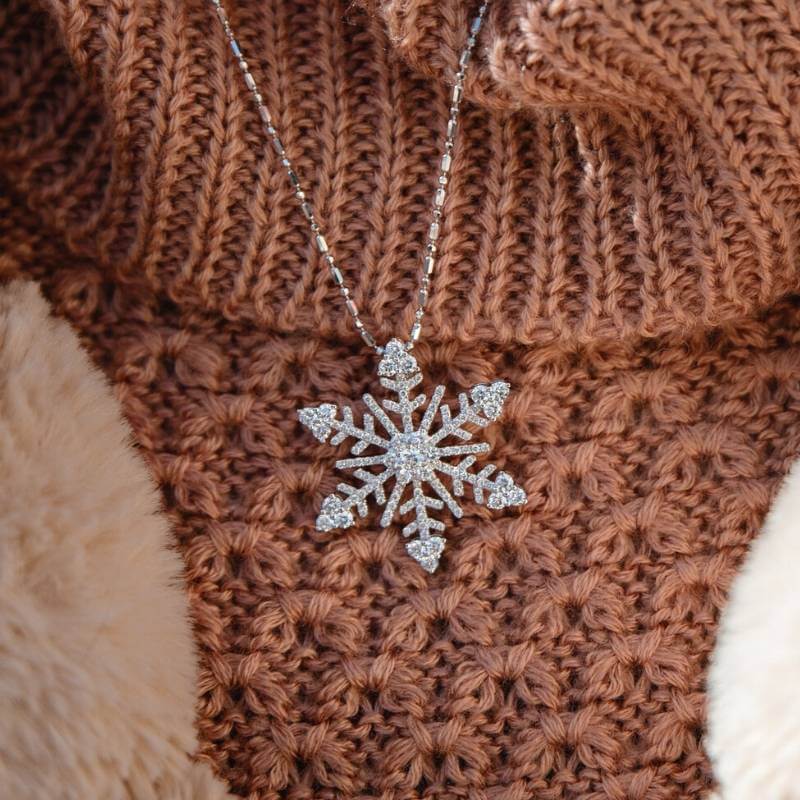 Custom Snowflake Jewelry
Step into a world where the ethereal beauty of winter is captured and preserved for a lifetime. With Park City Jewelers' Signature Snowflake Collection, you're not just wearing a piece of jewelry; you're donning a memory, a moment, a feeling. Crafted with precision and passion, each piece resonates with the magic of snowy landscapes and the enchantment of individual snowflakes, each unique and fleeting.

Our diamond snowflakes shimmer with an exquisite brilliance, reminiscent of sunlight dancing on fresh snow. Whether it's a reminiscent token of your winter escapades on the slopes, a cherished snowy evening, or playful moments of snow angels with loved ones, our collection serves as a timeless keepsake. And rest assured, while real snowflakes may melt away, our diamond snowflakes are here to stay, melting only hearts and not in hands.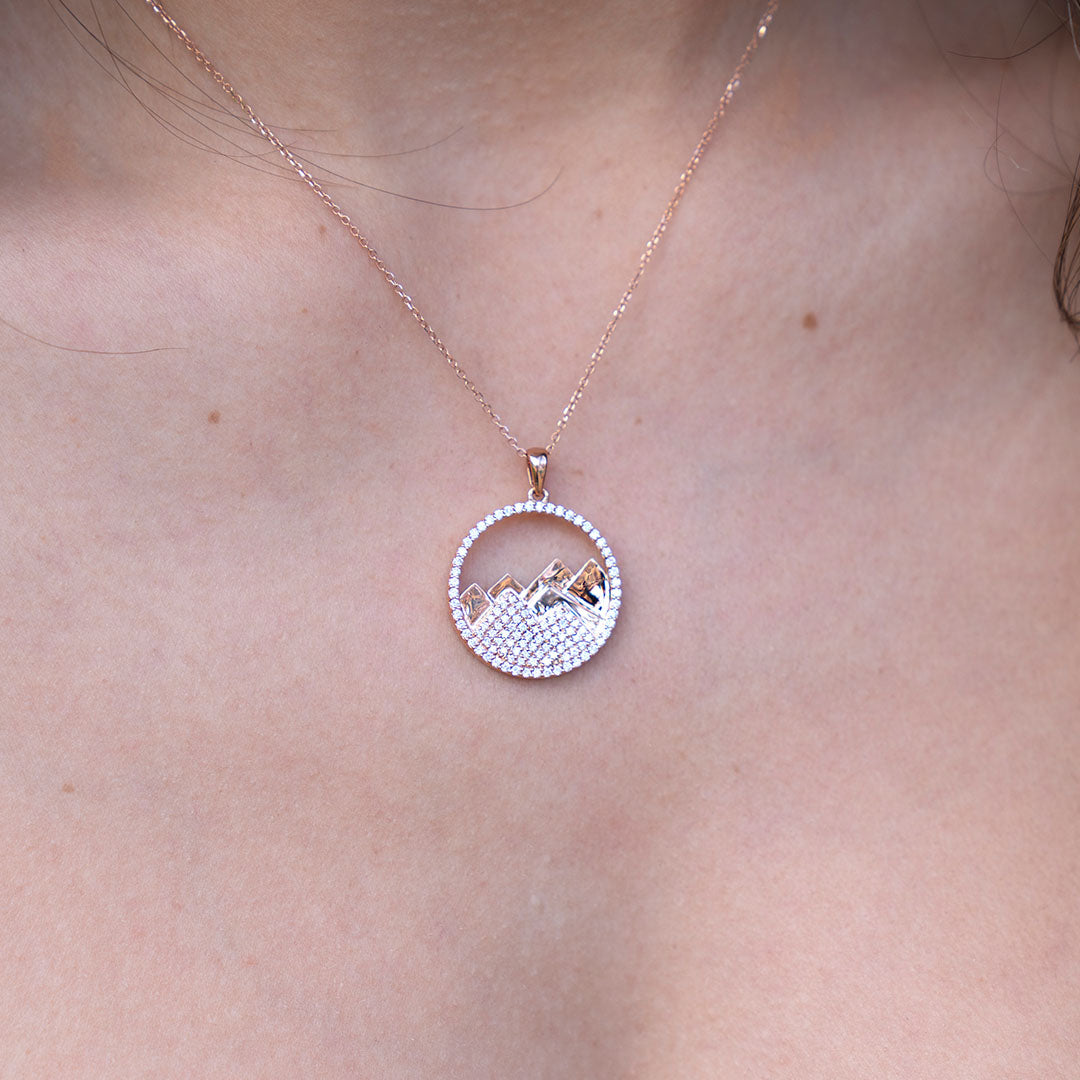 Custom Mountain Jewelry
Embrace the grandeur of the Rockies with every glance at your Park City Jewelers' Signature Mountain Collection piece. Our jewelry isn't just metal and stones; it's the whisper of mountain breezes, the serenity of snow-clad peaks, and the allure of untamed wilderness. Inspired by the breathtaking beauty of Park City, Utah, each piece is a testimony to the landscapes that have enraptured hearts for generations.

With intricate detailing, our designs echo the majesty of mountain vistas, the tranquility of alpine streams, and the enchantment of woodland creatures. Whether it's the towering summits or the delicate flora and fauna that resonate with you, this collection ensures the mountains are never far from your heart. As you wear these treasures, feel the weight of their craftsmanship and the depth of their story, a story of nature's splendor and man's homage to it.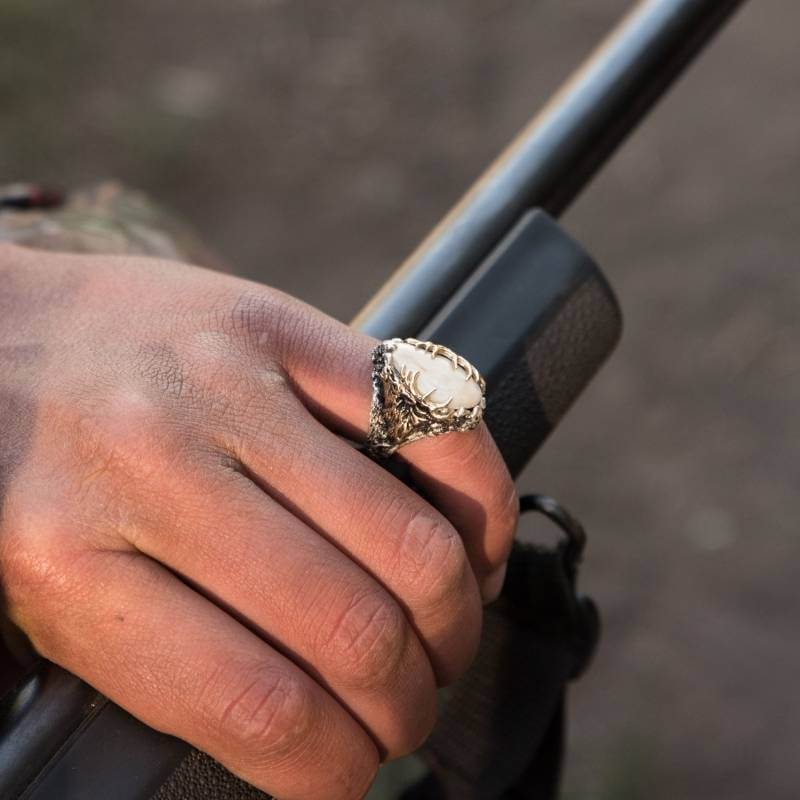 Elk Ivory Jewelry
Dive deep into a legacy of craft and tradition with Park City Jewelers' Signature Elk Ivory Collection. Every piece from this exclusive range tells a story of adventure, nature, and a hunter's pride. For 30 years, we've perfected the art of crafting jewelry that honors the majestic elk in all its glory. Our process respects the natural beauty of the ivory; hand-carved molds are made to embrace the ivory's unique shape, ensuring that its integrity is preserved.

While others reshape the ivory to fit standardized molds, we believe in celebrating its authenticity. Every curve, every edge speaks of the wild spirit of the elk and the hunter's journey. Handcrafted by our master goldsmiths right here in Park City, each piece exudes unmatched quality and durability. You don't just wear our Elk Ivory Jewelry; you carry with you a piece of the wild, a tale of the hunt, and a testament to American craftsmanship.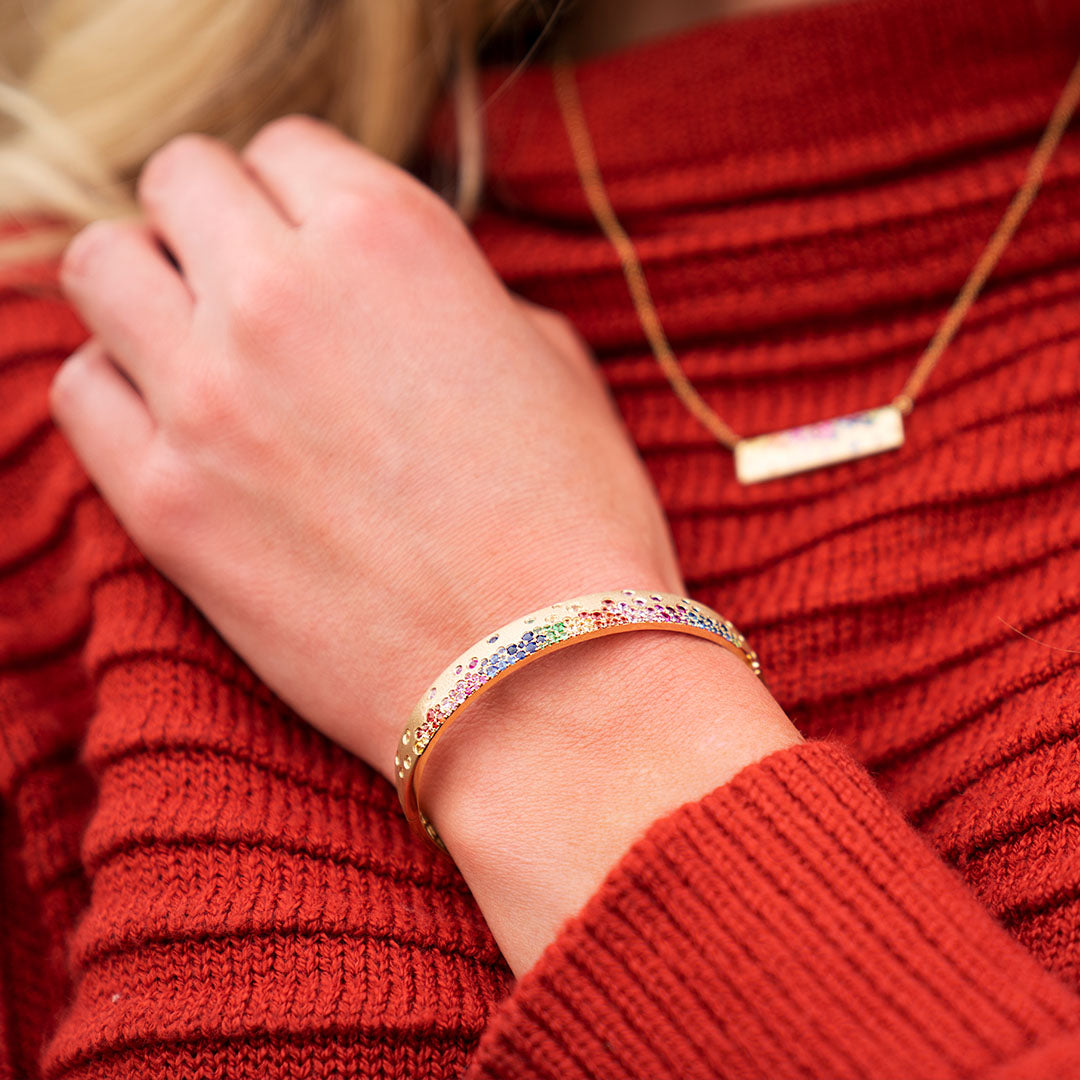 Confetti Collection
Unleash a celebration of elegance with Park City Jewelers' Signature Confetti Collection. A symphony of meticulously handpicked diamonds, sapphires, and rubies find their place amidst the gentle curves and contours of satin-finished 14k gold, crafting a visual treat that's both sophisticated and vivacious. Every piece is a testament to 30 years of unparalleled craftsmanship and innovation. This collection, inspired by the ethereal beauty of falling confetti, captures fleeting moments of joy and turns them into timeless keepsakes.

Each gemstone, varying subtly in shade, is flush-set in a pattern that evokes the magic of light and color cascading from the heavens. Whether you're a lover of the classic allure of diamonds, the deep enchantment of sapphires, or the passionate embrace of rubies, there's a confetti piece that's been handcrafted just for you.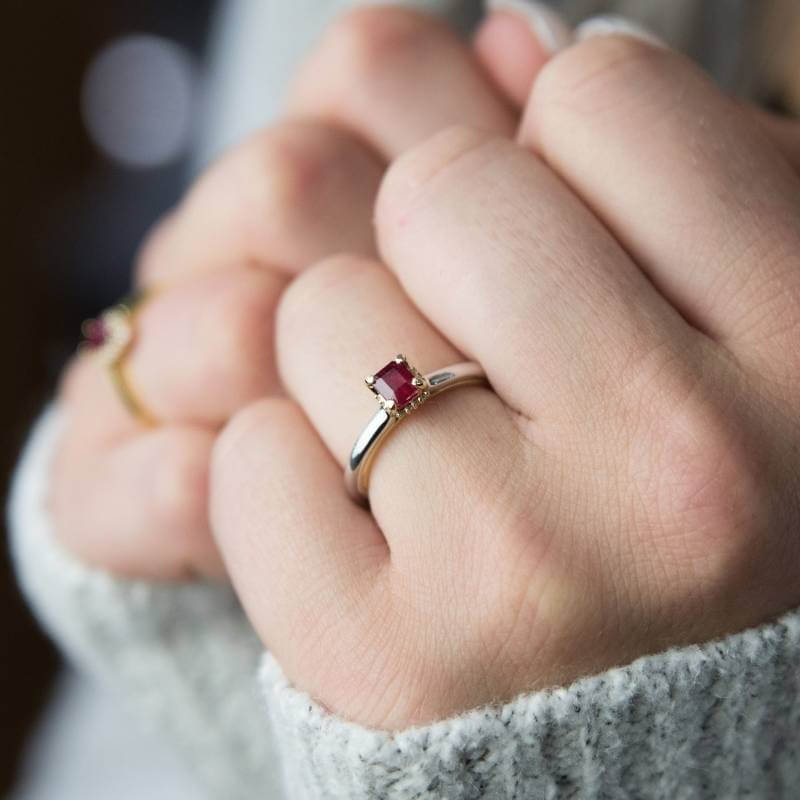 Red Emerald Jewelry
Dive into the world of opulence with Park City Jewelers' Signature Red Emerald Collection. Hailing from the rugged terrains of Utah's Wah Wah Mountains, Red Emeralds, or Red Beryls, are enigmatic treasures that eclipse even the finest diamonds in rarity. Every piece in this collection, handcrafted with precision and passion, captures the mesmerizing hues of this extraordinary gemstone, ranging from vivid raspberry to an enchanting purplish pink

With over 30 years of unrivaled experience, Park City Jewelers is proud to present Red Emeralds that radiate not just mesmerizing beauty, but also the legacy of an American geological marvel. Whether elegantly faceted or polished as lustrous cabochons, each Red Emerald jewelry piece is an ode to nature's wonder and our masterful craftsmanship. As you adorn a piece from this collection, know that you're not just wearing jewelry, but embracing a legacy of rarity and elegance that's been celebrated for decades.
Bellarri Jewelry
Dive into the mesmerizing world of Bellarri, a collection that embodies the essence of feminine elegance and individuality. Handcrafted for the woman who dares to be different, Bellarri's signature designs are a harmonious blend of vibrant gemstones and innovative artistry. Each piece, a bold statement in itself, breaks free from the mundane and celebrates the spirit of the unique.

At Park City Jewelers, we're proud to showcase this collection, where every piece isn't just jewelry, but a testament to a woman's unparalleled style and grace. Stand out, be bold, and embrace the Bellarri allure.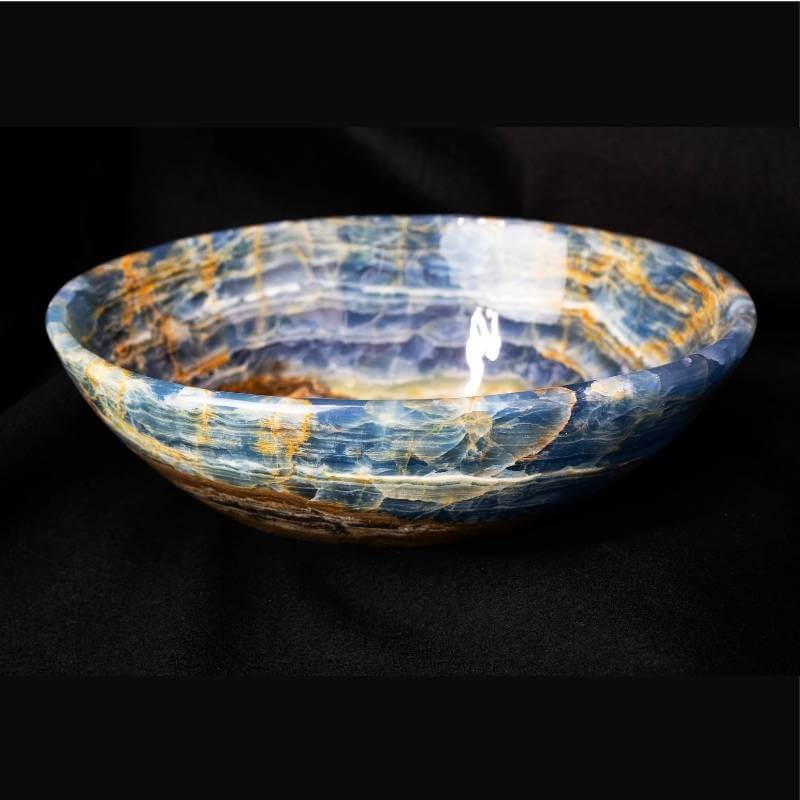 Home Décor
Delve into the heart of Earth's artistic tapestry with Park City Jewelers' Signature Stone Bowl Collection. Crafted by nature and hand-carved with passion, each of our onyx and fluorite decorative bowls is a testament to the timeless beauty hidden within the world's most treasured stones. With over 30 years of dedication to excellence, we've curated a selection that marries the natural asymmetry of these stones with masterful design.

Immerse yourself in the rich bands of honey-brown, copper, and dark hues of our onyx bowls, each telling a story of centuries past. The unique veining, a product of calcite crystal formation, renders every bowl distinct. Alternatively, let the myriad colors of our fluorite bowls mesmerize you. Exhibiting captivating shades from deep purples to luminescent greens, these bowls are a vivid testament to nature's palette.

Every piece from this collection isn't just a decorative item but a narrative of the Earth's wonders, handpicked from regions renowned for their mineral beauty like Mexico and Brazil. Whether you're seeking to elevate your home décor or find a gift that speaks volumes, our Signature Stone Bowl Collection offers a journey into nature's finest artistry.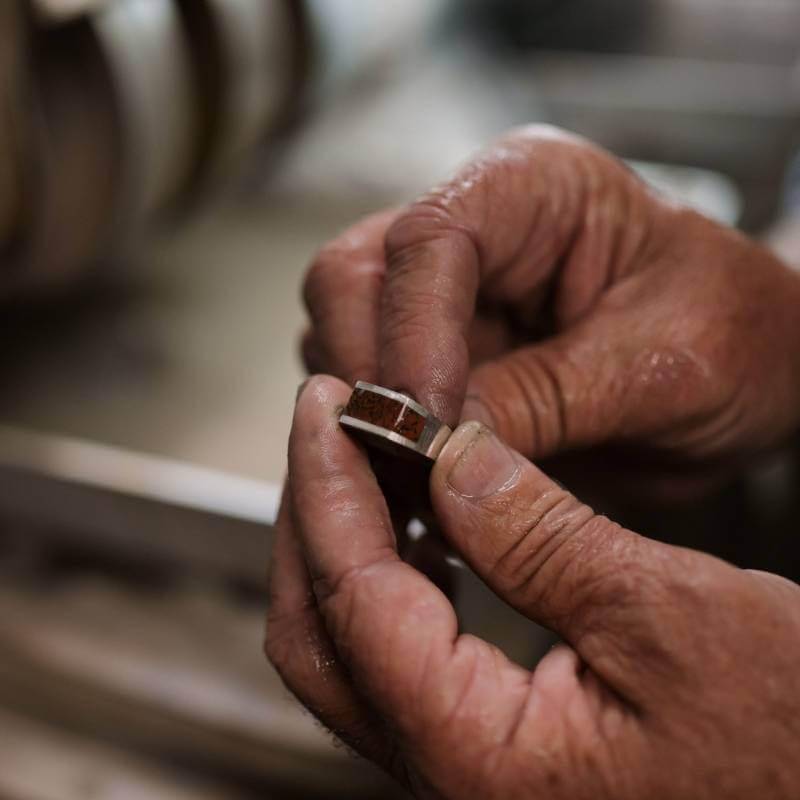 Dinosaur Bone Jewelry
Step into a world where history meets luxury with Park City Jewelers' Signature Dinosaur Bone Jewelry Collection. Crafted with precision, each piece encapsulates the allure of gem-quality dinosaur bone, a testament to the majestic creatures that once roamed the Earth. Our meticulous sourcing ensures that every artifact used in our jewelry traces back to the Morrison Formation, spanning the vast terrains of Colorado, Utah, Arizona, and New Mexico.

Every fragment of our gembone jewelry narrates a tale from the Jurassic Age, capturing a moment suspended in time for over 150 million years. With hues ranging from deep blues and verdant greens to fiery oranges and rich reds, the unique cell structures make each piece undeniably distinctive. The rarity of this gem, combined with our unparalleled craftsmanship, ensures that your jewelry isn't just an accessory, but a timeless story.

Allow yourself to be captivated by the intricate patterns, colors, and history that each piece offers. Whether it's a ring, necklace, earring, or bracelet, our Signature Dinosaur Bone Jewelry Collection promises a piece that's as rare and unique as the individual who wears it.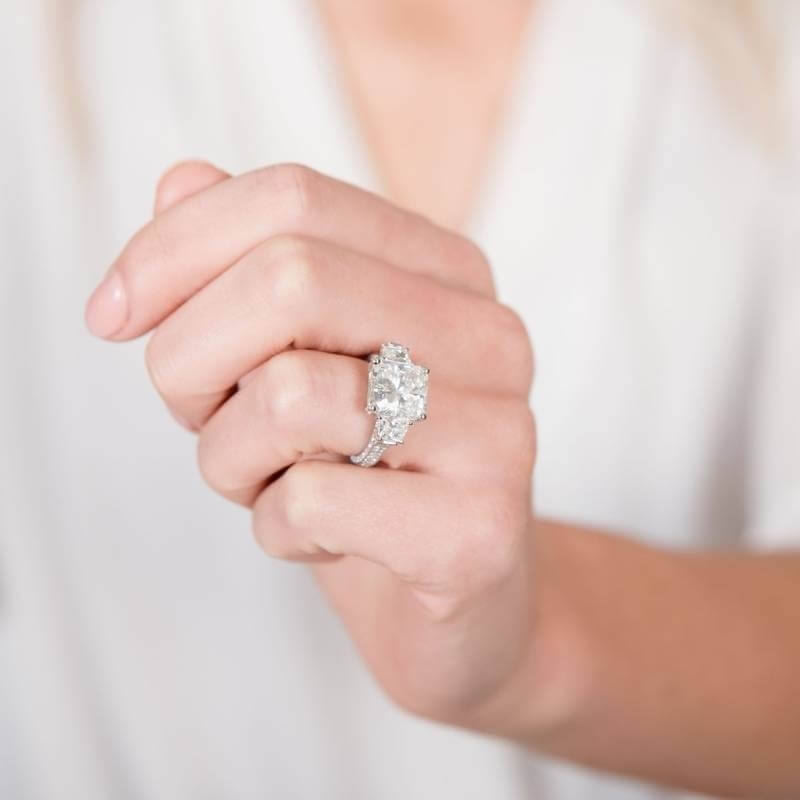 Diamond Jewelry
Dive into a realm of unparalleled brilliance and elegance with Park City Jewelers' Signature Diamond Jewelry Collection. Every shimmering facet of our hand-selected diamonds tells a story of timeless beauty, reflecting the artistry and passion that goes into crafting each masterpiece. For over three decades, our reputation has been built upon creating exceptional pieces that resonate deeply with those who possess a discerning eye for luxury.

Diamonds, nature's testament to enduring love and strength, are meticulously set in designs that range from the classically timeless to the avant-garde modern. Whether it's the ethereal dance of light in our diamond rings, the gentle sway of our earrings, the delicate embrace of our bracelets, or the statement made by our pendants, each piece promises a lifetime of admiration and awe.

Celebrate life's most cherished moments or simply revel in the everyday luxury that our Signature Diamond Collection brings. With Park City Jewelers, every sparkle is a promise of craftsmanship, quality, and a legacy that shines brightly.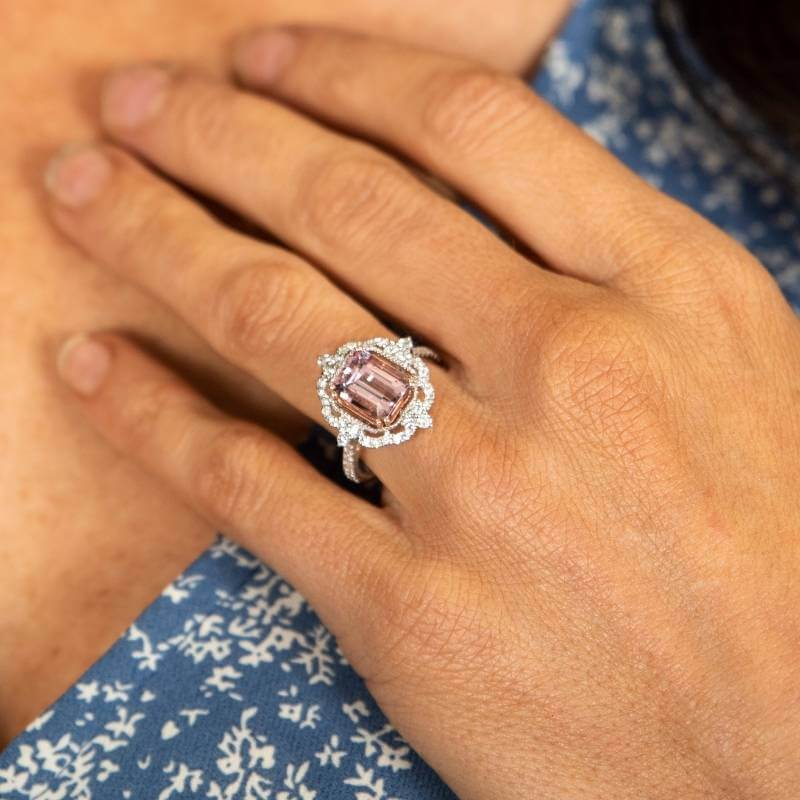 Gemstone Jewelry
Step into the vibrant world of Park City Jewelers' Signature Gemstone Collection, where each gemstone is a canvas of nature's most breathtaking artistry. For over three decades, we've journeyed to the heart of Earth's treasures, hand-selecting each gem for its unmatched radiance, depth, and allure.

Our gemstone jewelry features an exquisite palette of colors, from the soft blush of morganite and the serene blues of zircon and topaz to the regal hues of amethyst. Every piece is a testament to our commitment to excellence, ensuring that only the most striking gemstones, chosen for their clarity, color, and character, grace our creations.

Beyond mere accessories, our gemstone pieces are narratives of nature's wonder, designed to captivate and inspire. Whether it's a gift for a loved one or a treat for yourself, our gemstone jewelry offers a timeless elegance that elevates every occasion.
With Park City Jewelers, you don't just wear jewelry; you wear stories of the Earth, sculpted by time and crafted with passion.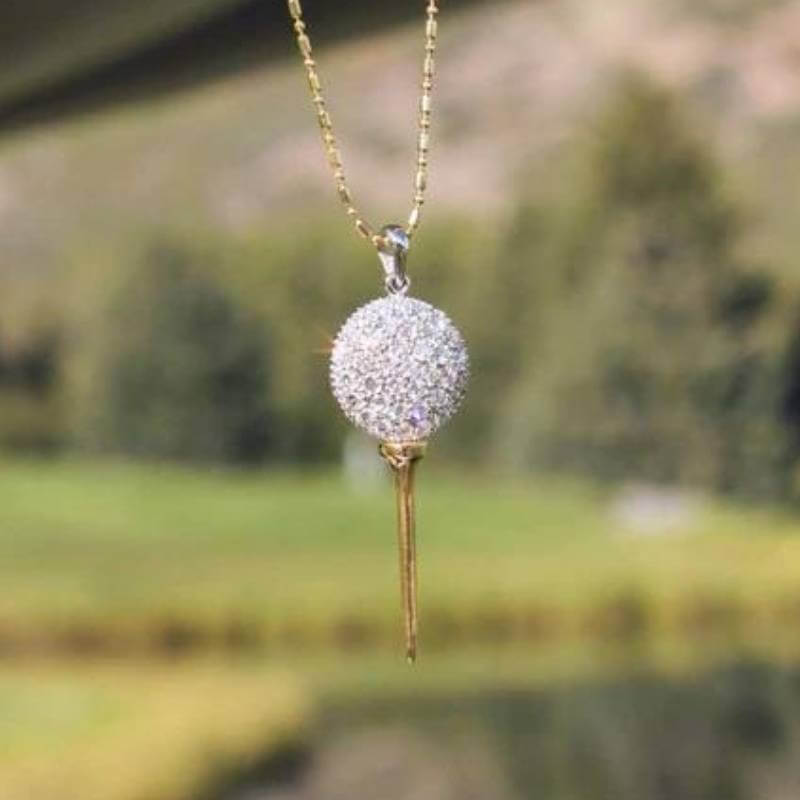 Golf Jewelry
Experience the essence of the game, both on the green and in life, with Park City Jewelers' Golf Jewelry Collection. Designed for those with a passion for golf and an appreciation for the finer things, each piece captures the spirit, elegance, and thrill of the sport.

Inspired by the precise movements, the sound of a perfect swing, and the sheer joy of a hole-in-one, our jewelry echoes these sentiments in their intricate designs. Whether it's the gleam of a diamond set in a white gold pendant symbolizing that elusive hole-in-one or the delicate craftsmanship of our sterling silver golf charms, each piece tells a story of dedication, perseverance, and love for the game.

The Golf Jewelry Collection by Park City Jewelers isn't just about the sport; it's about the memories made, friendships forged, and the moments that leave us in awe. Our unique pieces, available in both 14K gold and sterling silver, serve as a tangible reminder of those incredible experiences on the course.

Show your love for golf and make a statement with our handcrafted pieces. Whether you're commemorating a personal achievement, gifting a fellow enthusiast, or simply celebrating the game, our Golf Jewelry Collection offers unparalleled elegance and style.