Free Ring Sizer
Need to find your ring size? Park City Jewelers provides a free complimentary ring sizer to all of our valued customers. Simply click the link below, add the free ring sizer to your cart, and proceed through checkout. The ring sizer will typically arrive within 2-3 business days.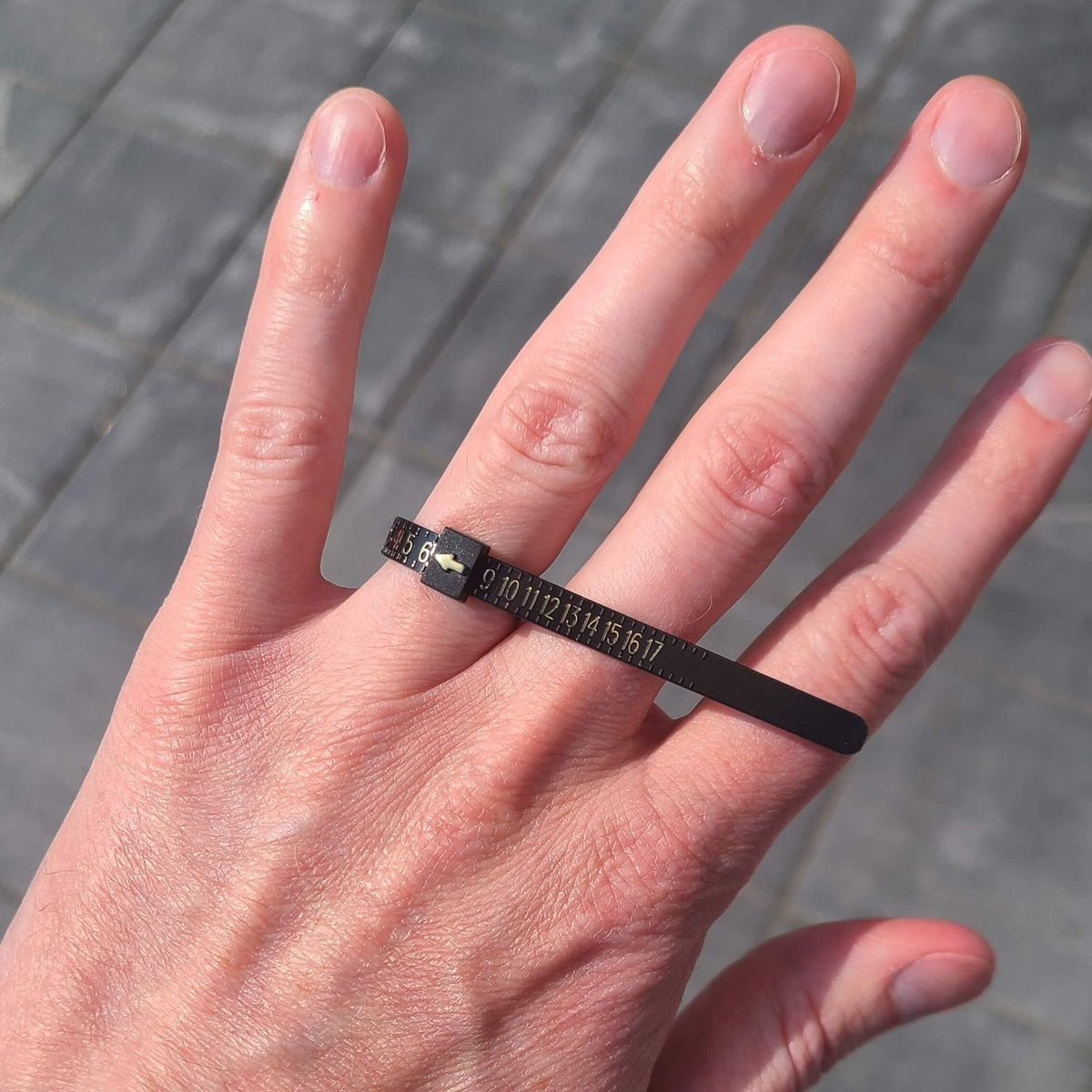 Ring Sizing Tips
The average size of a woman's ring is 6.5, and men's is 10.
The ring should fit nicely and be comfortable to wear. Ideally, it will slide over the knuckle with relative ease while also feeling secure enough that it won't fall off.
The best time to size a ring is when your fingers are warm. Finger size changes according to temperature, with cold fingers being smaller than warm fingers.
Once you think you've found the right size, try a half size larger or smaller to see how that feels.
Keep in mind that wider bands will fit tighter than smaller bands.
Ring Size FAQ
What if I Get the Wrong Ring Size?
Many of our rings can be sized one size up or down from their current size. We offer one free complimentary ring sizing within the first 30 days of purchase. Some rings cannot be sized, such as eternity bands, dinosaur bone, and tungsten.
What if I Bought the Wrong Size, and the Ring Can't Be Sized?
We offer a 30-day return policy on all orders. If you order a ring in the wrong size, and it cannot be sized, you can return the ring within the return policy.