Revel in the rugged charm of the Elk Tooth Braided Ivory Money Clip. This unique accessory, skillfully crafted by Park City Jewelers, is designed to carry not just your bills, but also the stirring memories of your hunting adventures.
Your trophy elk's ivory takes the center stage in this exquisite piece, expertly fitted and securely bezel set into a gleaming sterling silver money clip. The ivory's raw beauty is further enhanced by a golden braided rope, a detail that adds a touch of sophistication to this rustic design.
Beyond its aesthetic appeal, this money clip also serves as a daily reminder of the camaraderie and exhilaration you experienced while hunting that magnificent elk. Each use triggers vivid memories of the great outdoors and the shared thrill of the chase, making this more than just a functional accessory—it's a cherished keepsake.
The Elk Tooth Braided Ivory Money Clip is where functionality meets fond memories. Carry it with you and keep your hunting spirit alive with each passing day.
Learn More About Park City Jewelers Elk Ivory Collection
Steps to order:
Add to Cart.
Enter ELK100 in Coupon Code if providing your own ivory for $100 discount.
Complete Order Process.
Ship your ivory to: PCJ 430 Main Street, Box 3532, Park City, UT 84060 (please do not send in an envelope).
You will receive your piece two weeks from when we receive your ivory.
Enjoy your new hunting trophy!
To hunters an elk's ivory represents more than just a tooth, it stands for a lifetime of hunting, memories, and days spent in wild country with family and friends.
The memory of the thrill of first catching sight of that trophy elk, the smell of a smoky campfire drifting up through the aspen, and all the stories passed down from father to son are represented by this finely crafted item. Whether you hunt for trophy elk or for the meat, you will be reminded of that excitement every time you glance at your elk jewelry.
Park City Jewelers is proud to share this unique and gorgeous jewelry with you and its superior quality will allow it to become a family heirloom that you will be proud to share with your family. This piece can be custom made in different sizes, stones, metals, or anything you may have in mind.
Please call our store in Park City, UT at 435-649-6547 if you have any questions.
Reference Number/SKU: JL-113
Customer Reviews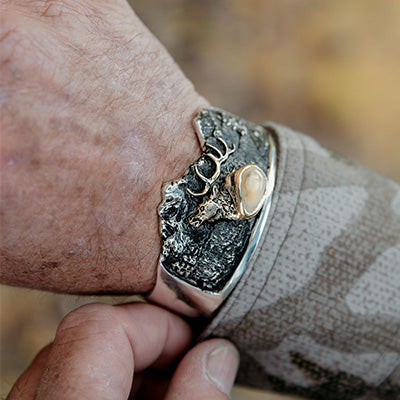 5-Star Review
Outstanding service, friendly employees and amazing jewelry. Would definitely recommend. I had custom elk ivory earrings and cufflinks made and I couldn't be happier.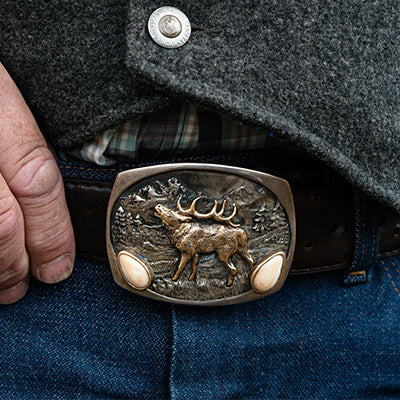 5-Star Review
Ordered a pendant to be made with my fiancé's elk Ivory. They were able to get it shipped to me in New Jersey in less then two weeks, just in time for our anniversary! Beautiful craftsmanship and he loves it!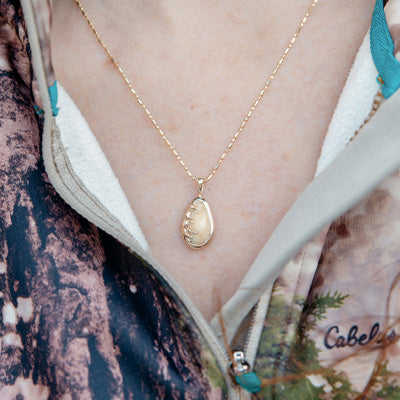 5-Star Review
I have purchased several pieces at the Park City Jewelers. Their custom services are second to none and you'll find many unique prices in their case. It's a great family business and all the people there are wonderful.
Why You Should Choose Park City Jewelers