Dinosaur Bone and Onyx Inlay Ring
Express your unique style with our extraordinary Dinosaur Bone and Onyx Inlay Ring, available in both 14K white gold and 14K rose gold. At just $1865, this exclusive piece from Park City Jewelers exemplifies the harmony between the ancient, the unique, and the exquisite.
This captivating ring offers a daring yet refined display of tonal contrasts, as the 14K white gold or 14K rose gold setting beautifully highlights the bold inlays of dinosaur bone and onyx. Both the dinosaur bone and onyx are meticulously carved, shaped, and polished to flawlessly fit the contours of this ring, each piece being a testament to our 30 years of unparalleled craftsmanship.
The dinosaur bone, known for its rarity and inherent rugged appeal, may vary in color, giving every ring a unique character and a subtle touch of mystery. This distinctive blend of historical dinosaur bone and the elegant darkness of onyx is not just a piece of jewelry but an artifact that tells a story of timeless mystery and the courage to stand out.
Crafted for the man who values originality and individualism, this ring is not just an accessory but a statement. We at Park City Jewelers, voted best in Park City for ten consecutive years and revered for our excellent customer service, are proud to offer you this work of art along with free 2-day shipping and a lifetime warranty.
Dive into a world where ancient history and modern luxury intertwine, and make a bold statement with the Dinosaur Bone and Onyx Inlay Ring.
Customer Reviews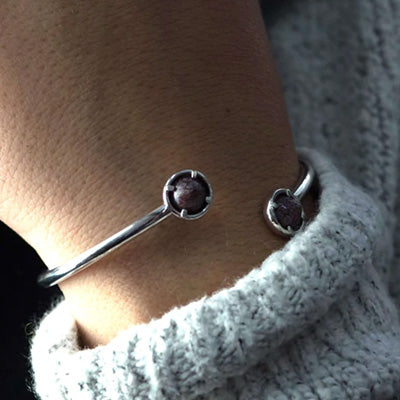 5-Star Review
"I just received my gembone necklace from Ken Whipple, and I am blown away! Beautiful workmanship, exquisite design, fantastic quality material. The beads that Ken selected to highlight the yellows in the bone complement the pendant beautifully. I love how substantial it is, and the fact that I am basically getting two in one by being able to wear the necklace on both sides! Thank you again, so very much."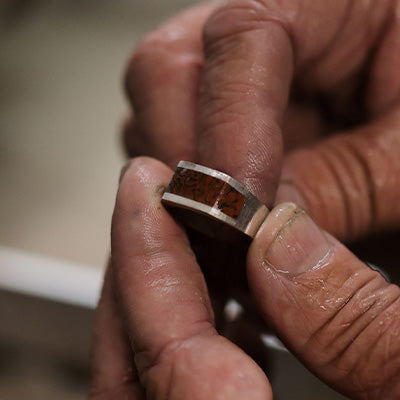 5-Star Review
Great service, Amazingly unique Utah jewelry! Where else can you get a ring with dinosaur fossil and meteorite.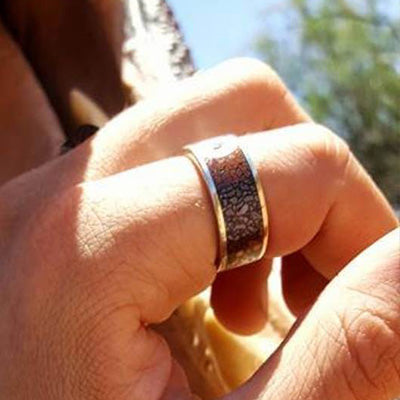 5-Star Review
I have purchased several pieces at the Park City Jewelers. Their custom services are second to none and you'll find many unique prices in their case. It's a great family business and all the people there are wonderful.
Why You Should Choose Park City Jewelers