YOU Are One Of The Best Things About My Jewelry Store
One of the best things about owning a jewelry store is that I get to be part of your most meaningful, happy occasions. 
I absolutely love helping a young man p
ick out an engagement ring for his bride. 
And then years later, it means so much to me to help a salt-of-the-earth older gentleman pick out a 50th anniversary gift to show his beloved wife how much she means to him.
There's so many happy times, like helping a new mom pick out her husband's first Father's Day gift. Or helping people celebrate just being in beautiful Park City with one of our signature diamond snowflakes.
There's been some sad times, too. Just last week a woman came in who had lost her son about the same time I lost mine. She was telling me a story about dragonflies, and how they come around whenever she is thinking about her son. I gave her a dragonfly pendant so she could always have her son with her. (It's not always about the money.) We both shed some tears that day.
Whatever your special occasion has been, we appreciate being part of it.

Sincerely, 
Ken Whipple, Owner
Park City Jewelers
When you shop at Park City Jewelers you know that you're going to see unique jewelry designed and crafted by us. This gives you a chance to own jewelry that is like none other, made with the highest level of craftsmanship. 
Although we make most of the jewelry we sell, we occasionally partner with a designer and sell their pieces in the store. This doesn't happen often, but when we find a designer that blows us away with their unique pieces and quality, we proudly offer these to our customers. 
Bellarri is one such designer. She is known as one of the world's finest luxury jewelry designers, and we've admired her award-winning pieces over the years as we've attended the annual JCK Jewelry Conference.
This year, we proudly announce that Bellarri is the newest designer at Park City Jewelers. Her pieces feature bold designs and vibrant colored gemstones that are simply breathtaking.
Designer - Bellarri Aldeman
Bellarri jewelry is "designed for a woman, by a woman," and her signature style pushes the envelope to create masterpieces of design. She states, "A true artist should capture the eyes, the soul, and the heart with every creation." 
The Bellarri style is delicate art combined with uniquely cut gemstones, and each design tells its own story. Bellarri jewelry is meant to stand out from the pack, and conformity is not in the vocabulary. These pieces are tailored to the individually minded who value the unique. 
In her own words, "My customer is an independent thinking self-purchaser who understands we design for her lifestyle. She's not necessarily waiting for anyone to buy for her."
The big, bold, and beautiful pieces are sure to make an impression when you wear them, and many celebrities have worn her designs to stand out on the red carpet.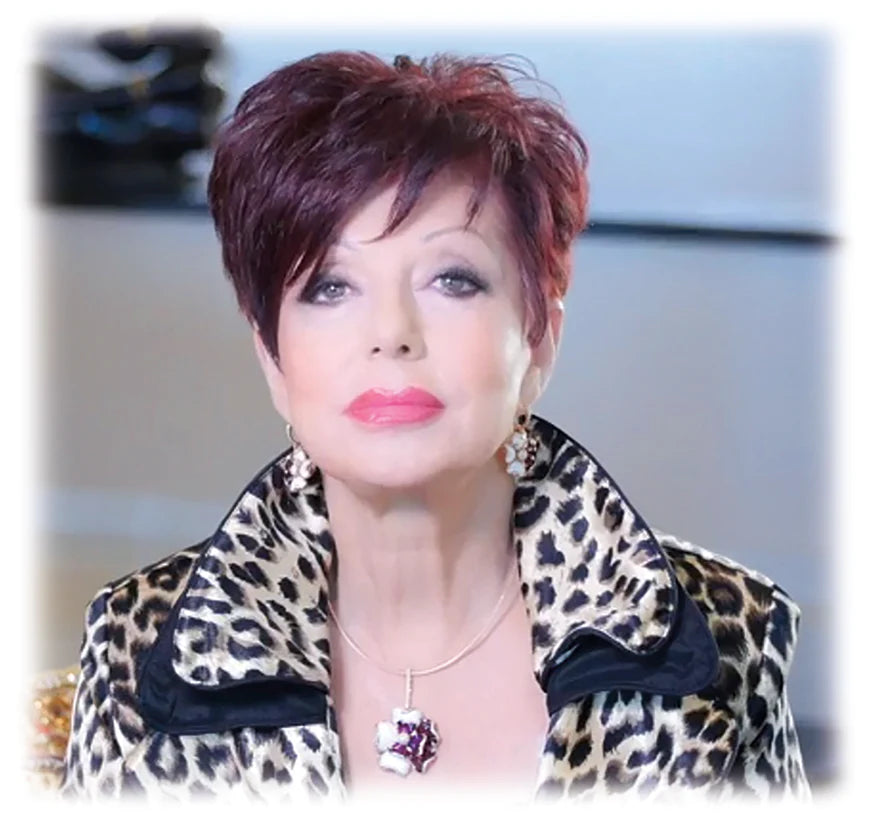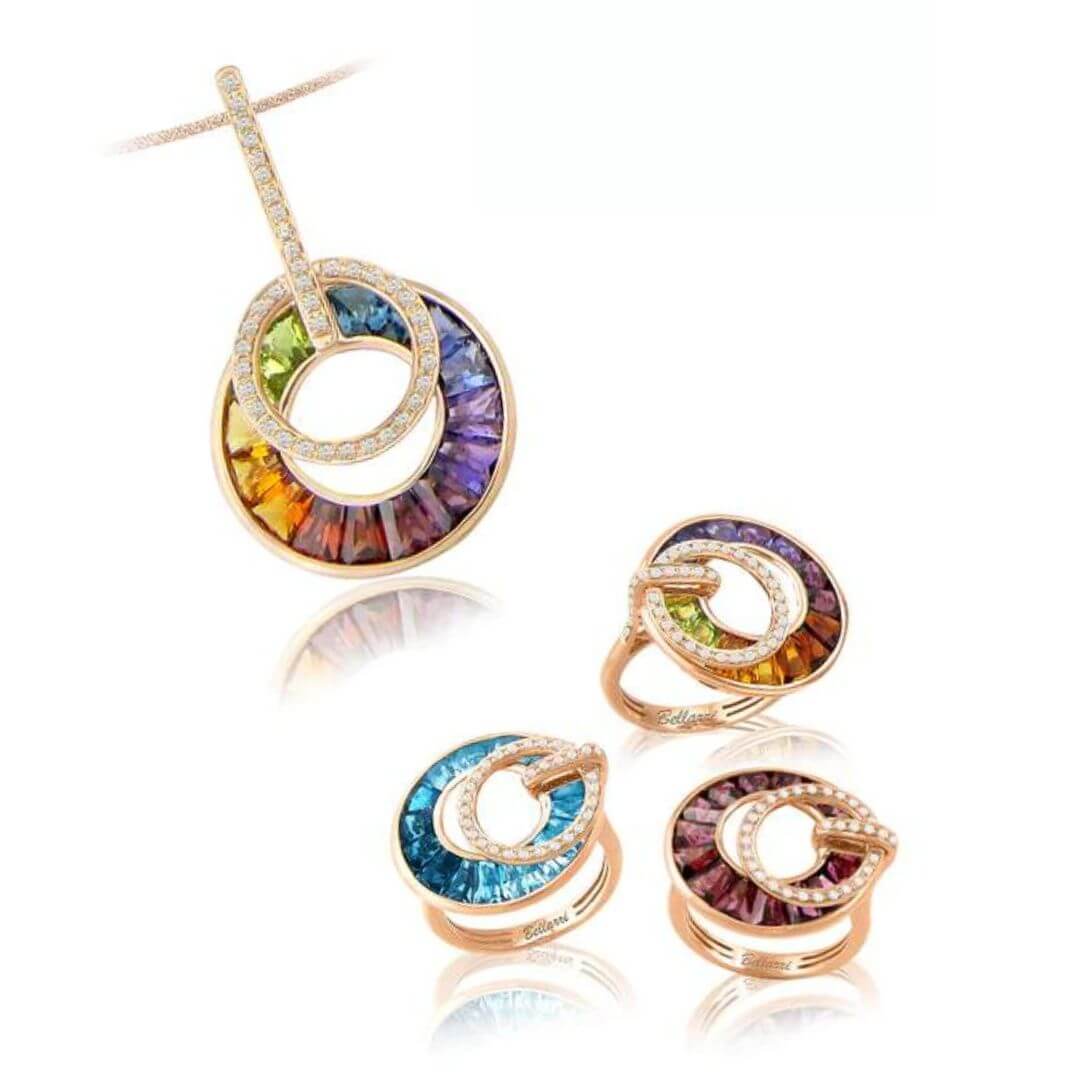 Gemstones
It's no secret that we love color, and Bellarri uses some of the most beautiful colored gemstones in their pieces. As you look through the collection you'll notice the striking combinations of bright colors from gemstones like peridot, tsavorite garnet, amethyst, blue topaz, ametrine, and iolite, to name a few. 
Bellarri also has a reputation for some of the very best gemstone color matching in the jewelry industry. This can be easily seen in their gradient and rainbow designs. Light blue topaz slowly shifts to deep London blue topaz in a stunning seamless transition. The rainbow designs move through all the colors of the rainbow in breathtaking beauty. 
Another hallmark of Bellari jewelry is the way the gemstones are cut and faceted. They laser cut and facet each gemstone using patented techniques not found in any other jewelry in the world. This gives the gemstones incredible brilliance and enables them to produce their unique designs.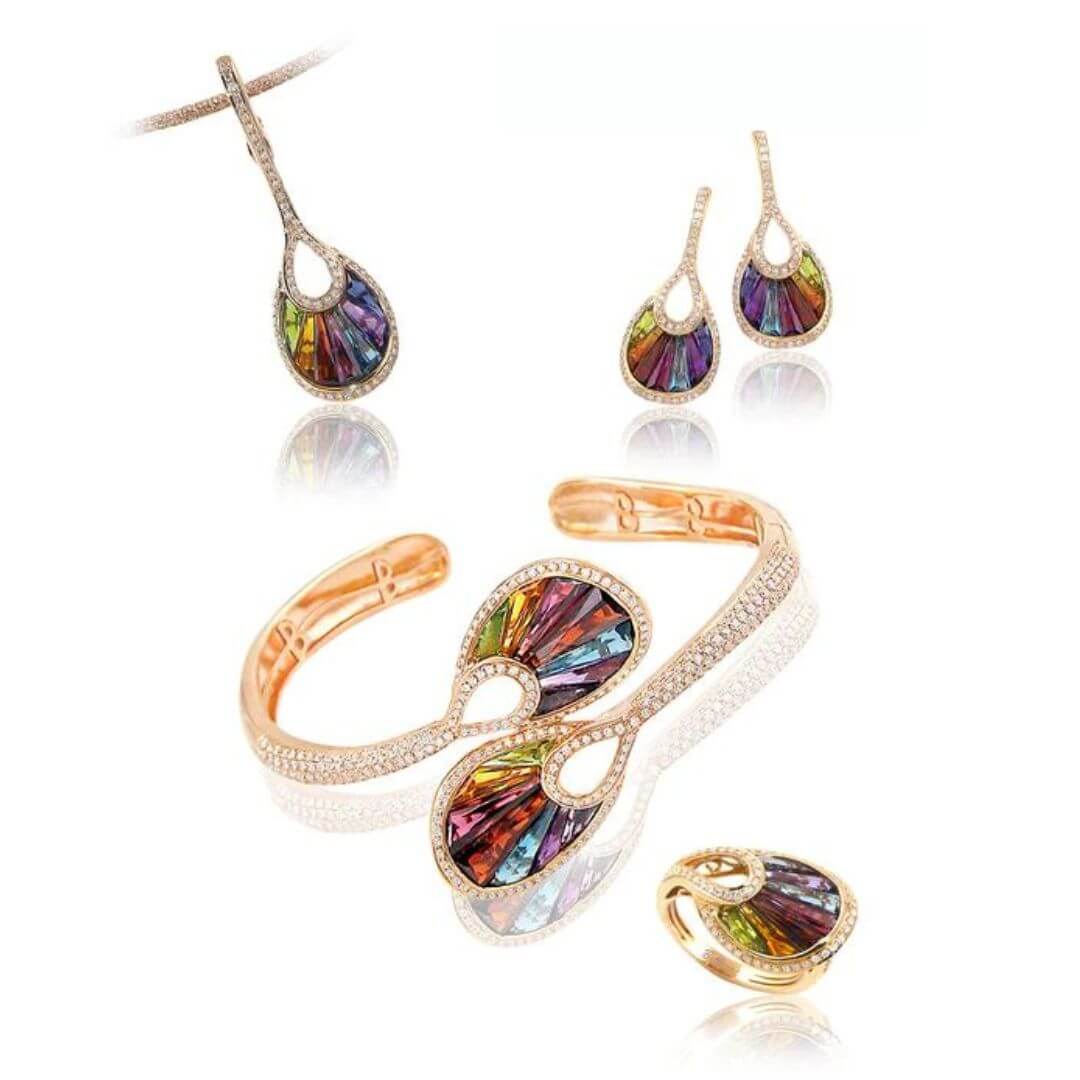 Settings
Settings are featured in 14K and 18K gold. You'll notice a distinct lack of prongs in most of the settings, as one of the hallmarks of Beillari design is channel set gemstones. Each gemstone is precision cut to fit each piece and placed together to create each unique design. This gives the impression that the gemstones grew organically out of the setting - that they belong together.
A great example of jewelry "made by a woman, for a woman" is the Bellarri earrings. They are designed to be worn with or without piercings. The earring post has a hinge that folds down so it can be worn as a clip-on, which is an awesome feature.
Conclusion
The Bellarri brand is synonymous with luxury, integrity, elegance, and cutting-edge design, and they have been family owned and operated for 42 years. We are proud to feature their collection online and in-store and hope that each piece will capture your imagination the same way it has ours.