Utah is home to "the greatest snow on earth." The snow has earned this reputation because the dry climate and high altitude give it a fluffy and powdery consistency that skiers and snowboarders love. At Park City Jewelers, we like to say we are home to "the greatest snowflake on earth," but it all started with the original Park City snowflake pendant.
The Original Park City Snowflake
Being in the heart of the world's greatest skiing and snowboarding in the world, it makes sense that inspiration would strike when these delicate bits of perfection blanket the ground each winter. 

Such inspiration struck Ken almost 30 years ago, shortly after he opened the store. The story goes that he was up skiing, and giant snowflakes were falling to the ground. On the lift, a large snowflake fell on his glove, and he could have sworn it had Park City written inside.

This seed of an idea turned into the original Park City snowflake pictured to the right. We sold these pendants in 1993 for $35 each, and as Ken tells it, "we sold enough of them to keep the store open that year." We still sell these original Park City snowflake pendants, and now you can get them in sterling silver or 14K gold.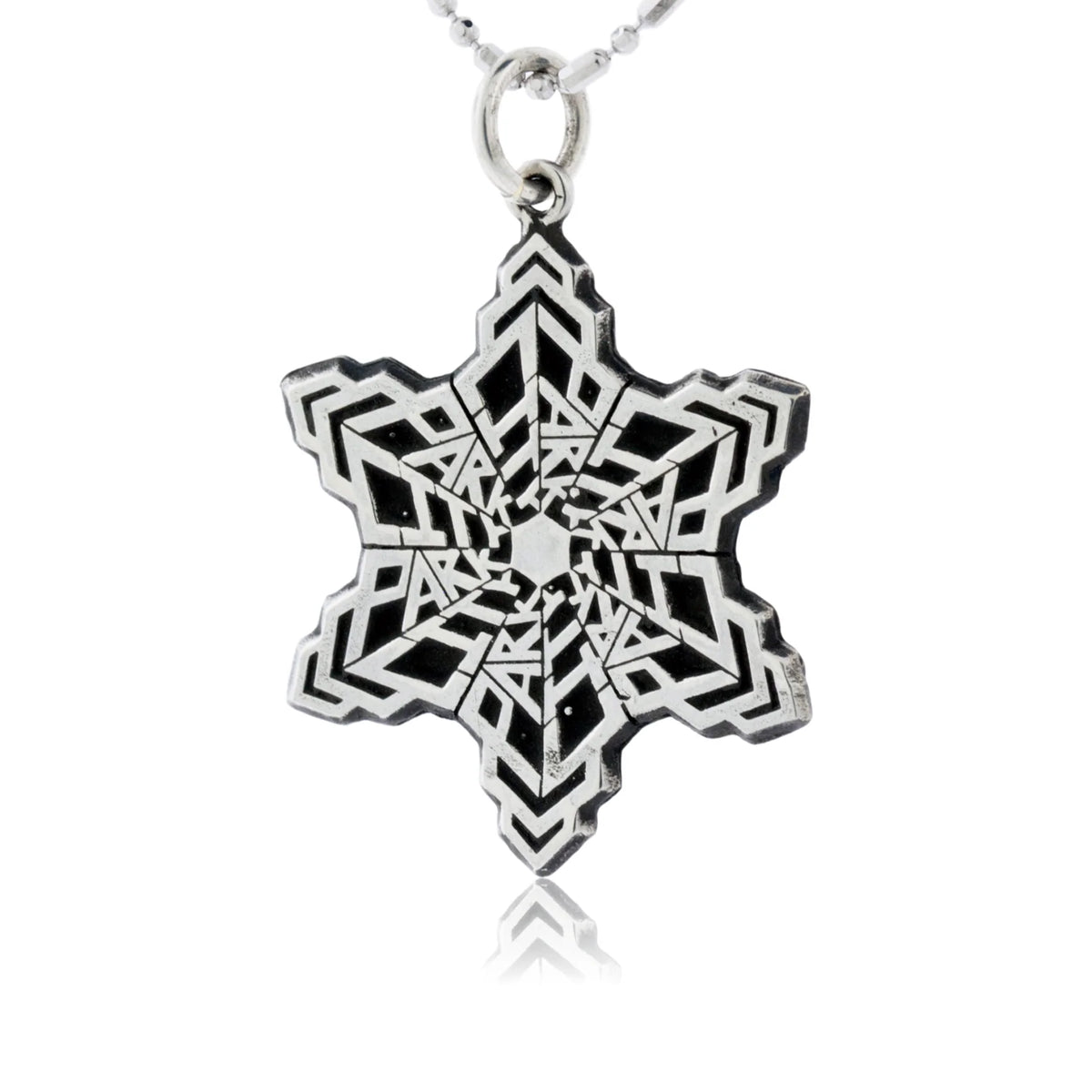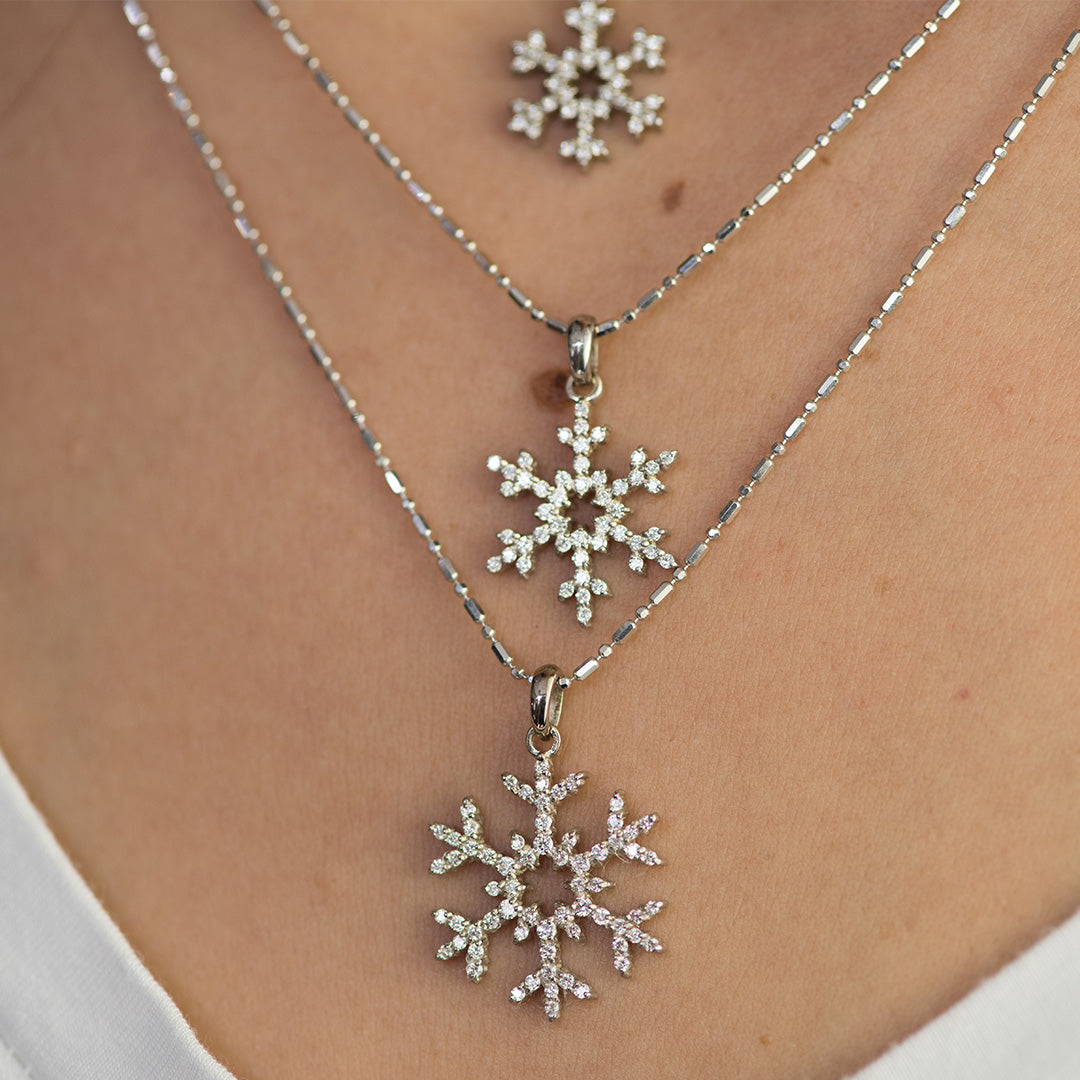 The Greatest Snowflake on Earth
That original Park City snowflake was the beginning of the extensive snowflake line we make and carry today. Over time, the pieces in our snowflake collection have grown larger and more beautiful and now feature an assortment of gemstones, including blue topaz, diamonds, colored diamonds, and sapphires.

In recent years our most popular snowflake pieces have been the 1/3-carat and 1/2-carat diamond snowflake pendants. These come in your choice of 14K white, yellow, or rose gold with stunning diamonds to accent and beautify the pieces. As with all of our snowflake pendants, each comes with a sterling silver or gold chain, depending on the metal the piece is made from. 
Conclusion
We have a long history of making gorgeous snowflake jewelry, and we have a wide selection of pieces you'll love. Click below to shop the snowflake collection. Utah is home to the Greatest Snow on Earth, and Park City Jewelers is home to the Greatest Snowflake on Earth.
Location: 430 Main St Park City, UT 84060
Call or Text - (435) 649-6550