Emerald is the May birthstone. This gorgeous gemstone is widely held as the definition of green and is the perfect color for the celebration of spring with life growing and blooming everywhere. Even Ireland is known as the "Emerald Isle" because it's so green.

Throughout the ages, powerful and elegant women, from Cleopatra to Elizabeth Taylor, have worn this revered gemstone. This blog post gives you all the essential details about emerald gemstones and jewelry.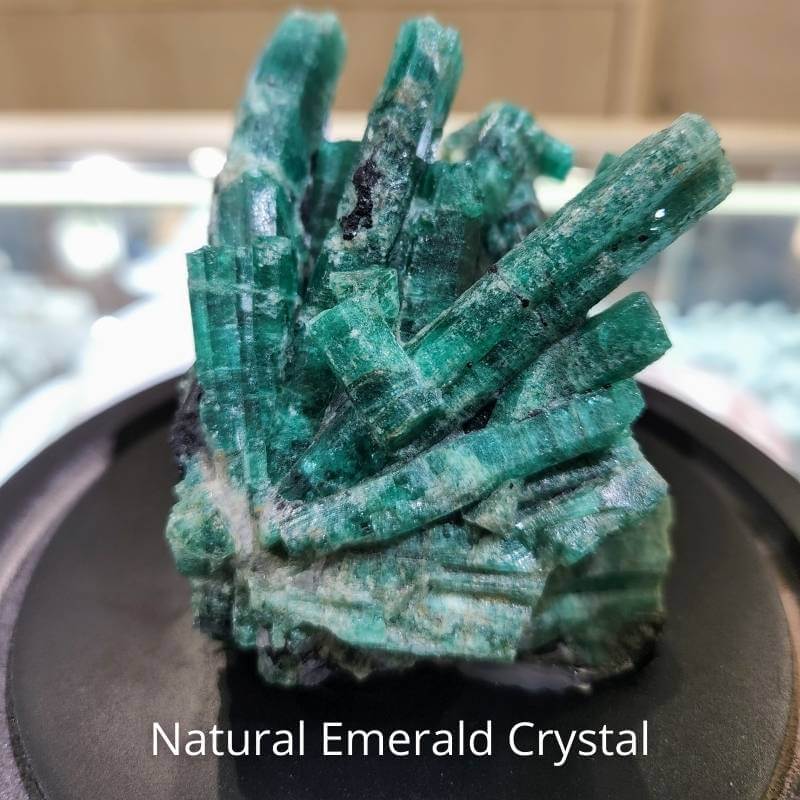 Emerald Jewelry
Emerald is one of the "big 3" gemstones, along with ruby and sapphire. It is a type of beryl and has a hardness of 7.5-8 on the Mohs Hardness scale. Any stone over a 7 on the Mohs scale is suitable for everyday wear pieces, making it an ideal gemstone in all settings including, rings, bracelets, earrings, and necklaces.

Like diamonds, emerald gemstones are priced based on their carat, cut, clarity, and color. Color is the most important characteristic when considering an emerald and bluish green to pure green hues with vivid color saturation are the most desirable.

It is also a popular gemstone for engagement rings and is the traditional gift for a 20th wedding anniversary.
Symbolism and Meaning
Emerald symbolizes loyalty, peace, security, and new beginnings. Because green is the color most found in nature, it has the power to calm and energize us. Science has even shown that looking at green reduces stress and eye strain!

The symbolic meaning combined with the powerful effect of the color green makes it the perfect gift for a May birthday, anniversary, mother's day, or to say "you're special to me."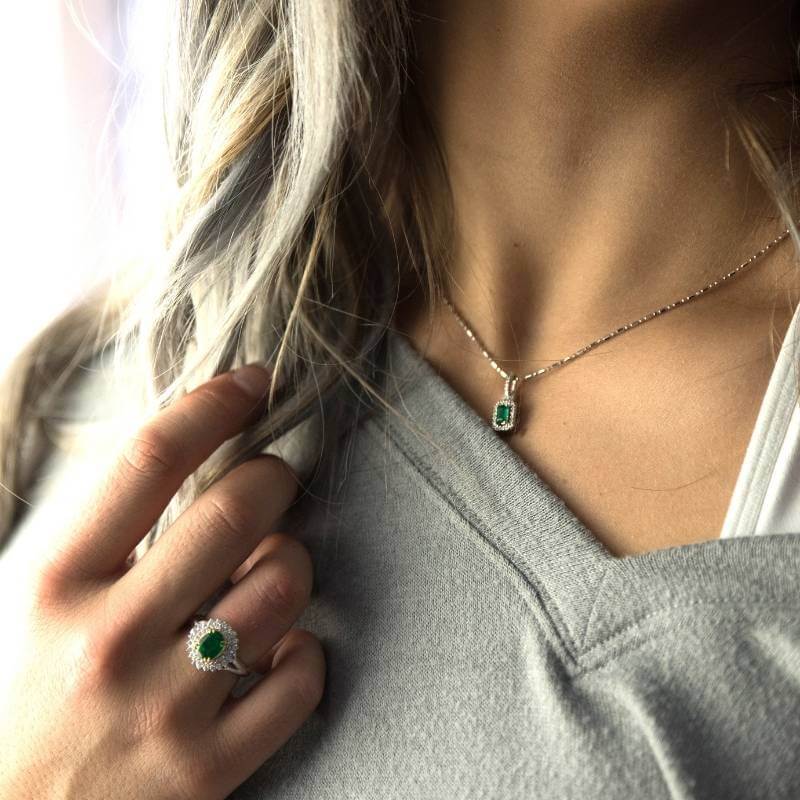 Our Collection
Park City Jewelers has a fantastic collection of gorgeous emerald pieces. Whether you're looking for a beautiful and unique engagement ring, earrings, bracelet, or necklace, we have something you'll love.

Emerald is also a great choice when designing a custom piece. One of our award-winning jewelry artisans has the expertise and skill to create the stunning and meaningful piece of your dreams.