Park City Jewelers is known for custom, one-of-a-kind pieces. Although we craft most of the jewelry we carry in-store, when we come across a designer that produces truly unique works of art we gladly display their pieces in our showcases.

Wolfgang Vaatz is one such designer. His jewelry designs capture mountain scenes in breathtaking beauty. Read on to learn more about this award-winning designer.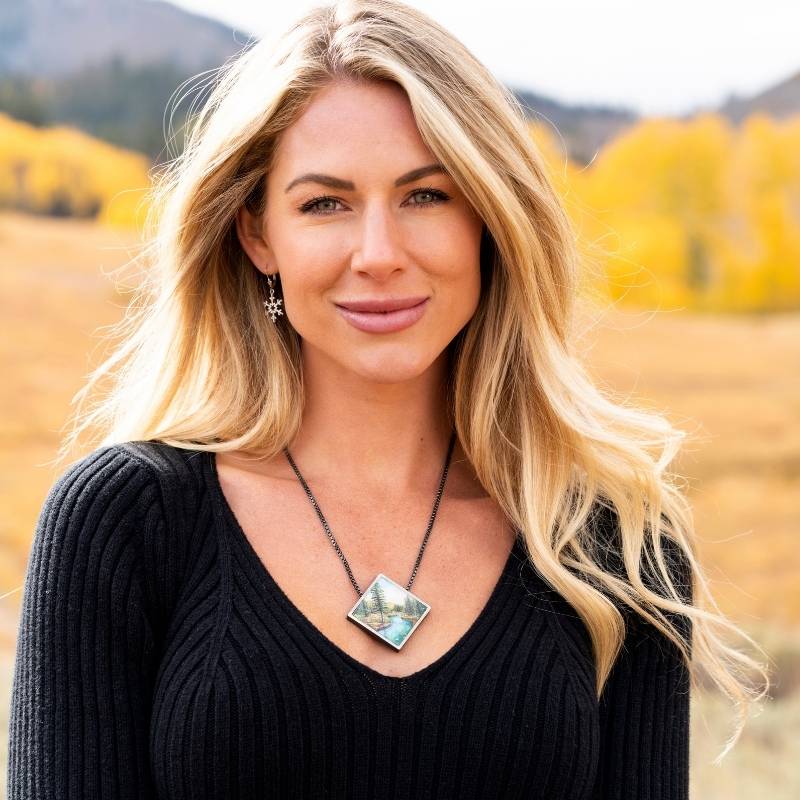 Background
Wolfgang's career as an artist began in 1986. Over the years he has explored different types of media beginning with painting, followed by sculpting, and finally designing and fabricating stunning jewelry.

Although he has explored different media over the years his artistic vision has remained the same – translating his experience and connection with natural landscapes.
Jewelry
Consistent with his artist vision, Wolfgang creates his jewelry using ethically sourced materials including recycled silver and gemstones mined with minimal environmental damage.

Most notably he uses Placer gold – the unrefined gold flakes and nuggets with smoothened edges from the tumbling action in rivers - which he sources directly from the prospectors.

You can see the beauty of these gold flakes and nuggets in his gorgeous aspen tree pieces that resemble the yellow aspen leaves of fall.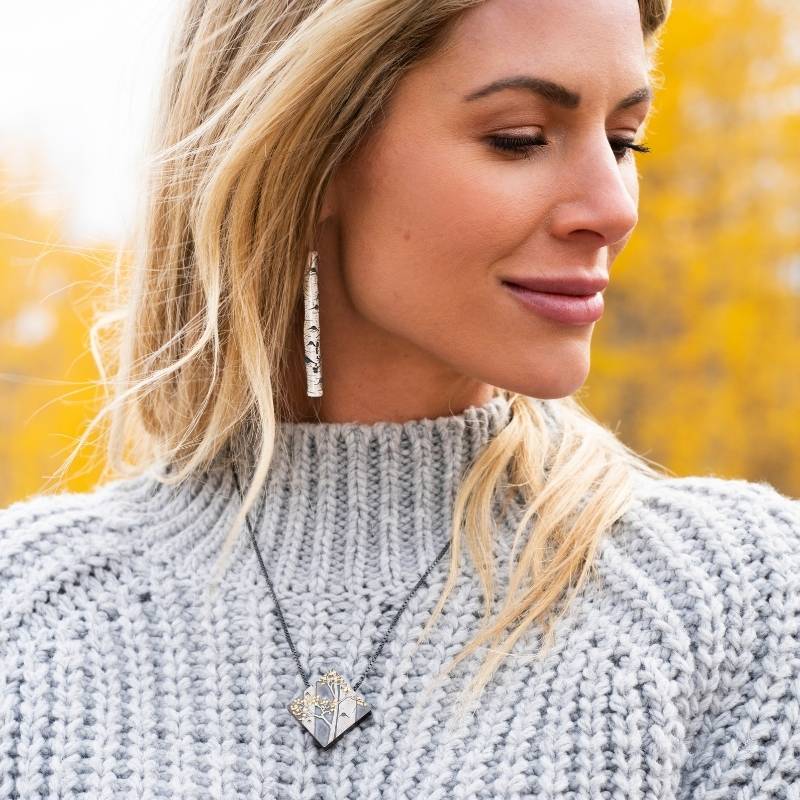 Awards
Wolfgang's jewelry pieces have been prestigiously recognized. He's been a Saul Bell Design Award winner three consecutive years (2016 – 2nd place, 2017 – finalist, 2018 – 1st place).

He has been a Niche finalist (2016), was named Centurion's Emerging Designer winner (2018), and was published in SNAG's (Society of North American Goldsmiths) first JaMS publication (Jewelry and Metalsmithing Survey).

In 2018 he was placed 1st and received Honorable Mention in the MJSA Vision Awards.
Artist Statement
"I consider myself a translator. An interpreter who allows for the spirit of nature to be conveyed through my works. Since high school, back when climate change was just a creeping shadow, I have felt and sought to express my concern for the earth on which we live. In recent years, my vision has largely turned towards the aspen tree. The aspen groves, beautiful and mystical, enchant us with filtered golden light and dancing leaves. However, there is more than just the gorgeous leaves of these quaking trees. An aspen stand is one living organism, connected by a single root system. These trees are an epitome of connectivity, supporting each individual tree. Thus, I feel inspired to engage the viewer and/or wearer to connect with nature, themselves, and precious memories. These organisms also represent a larger part of our ecosystem, especially in the west. Although fires are not much a threat to these resilient trees, climate change can and does devastate the aspen- drying them out, as their shallow roots cannot tap deeper waters, and severe flooding causes terrific landslides. Nature is our sustainer; without the natural world we all risk extinction. Suitably, my jewelry-works engage us to be a steward of our natural world; awakening concern and awareness.

Do not be mistaken, however, my intent is not to depress, rather spread love and joy for nature. As an artist, I strive to transfer the heart of nature through my jewelry creations. It is my hope that the serene appeal of the engraved scenes rejuvenates, filling the wearer & viewers with inspiration and meditative hope… That others truly feel and experience nature, understanding the vital importance of it and the profound connection all us living beings share with this earth."
Wolf Gang Vaatz at Park City Jewelers
We have an amazing collection of Wolfgang Vaatz pieces available in-store and online. Shop today to find an amazing piece you'll cherish for a lifetime.

Shop the Wolfgang Vaatz Collection