Have you been dreaming of a custom piece of jewelry? Few things can match the sentimental value and meaning of custom jewelry. Park City Jewelers is your custom jewelry expert. Our four award-winning jewelry artisans can create nearly anything you can imagine, from simple designs to complex masterpieces.

We have over 150 years of combined experience crafting custom diamond engagement rings, wedding sets, anniversary bands, birthstone jewelry, men's bands, earrings, bracelets, rings, pendants, etc.

In this blog post, we cover our process of imagining, designing, and crafting stunning custom jewelry. Read on to learn more!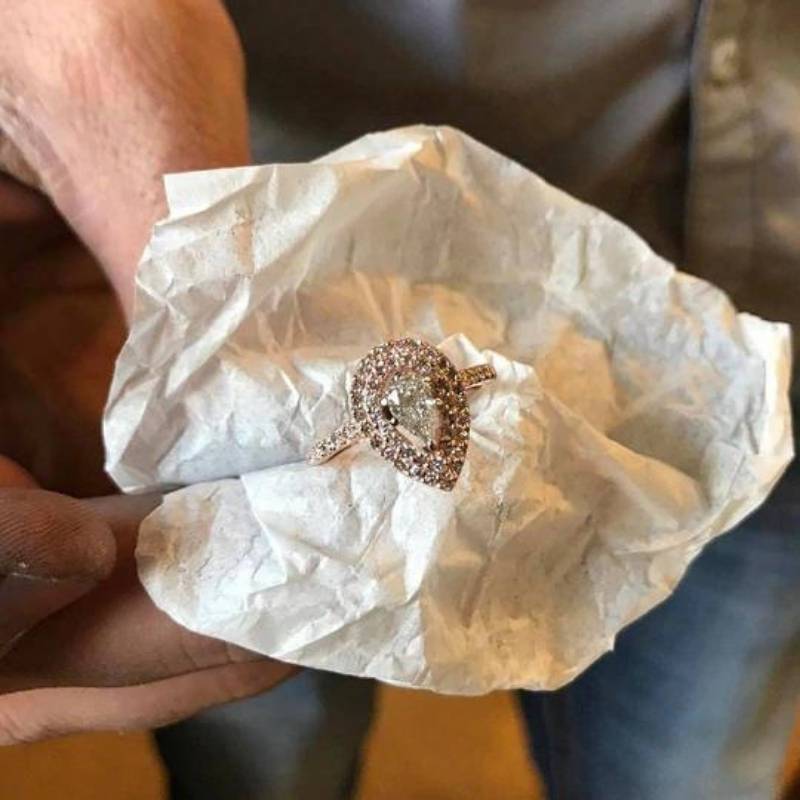 Imagine
A great custom piece of jewelry starts with a great idea. It can be a moment or event you'd like to commemorate for a lifetime, or it can be the perfect combination of gemstones and settings that precisely reflect your impeccable taste and style.

If you're still gather ideas, a great place to start is to look at our jewelry online or in-store. You're sure to find a piece to spark your imagination.

The jewelry artisan you're working with can also be a fantastic resource in guiding you to the materials and design that will speak to your heart.
Choose Materials
Park City Jewelers only uses the highest quality diamonds, gemstones, and settings in the jewelry we craft. We design our settings to last a lifetime of wear. When you hold one of our jewelry pieces you'll feel a heft you don't feel with jewelry from other stores.

Custom jewelry can be crafted in sterling silver, white gold, rose gold, yellow gold, a combination of sterling silver and gold for a stunning two-toned look, or platinum.

We have a wide selection of loose diamonds and gemstones ready and available for your custom piece. Our diamond and gemstone experts hand select each stone from thousands to be the highest quality and stunningly beautiful.

It's also common to supply your own diamonds, gemstones, or settings. Many people inherit or are gifted with heirloom pieces from parents, grandparents, or other family members. Although these pieces have significant emotional value, they might not be something you'd choose to wear regularly. Custom jewelry is the perfect opportunity to repurpose heirloom pieces to create a meaningful and sentimental piece that you'll cherish for a lifetime.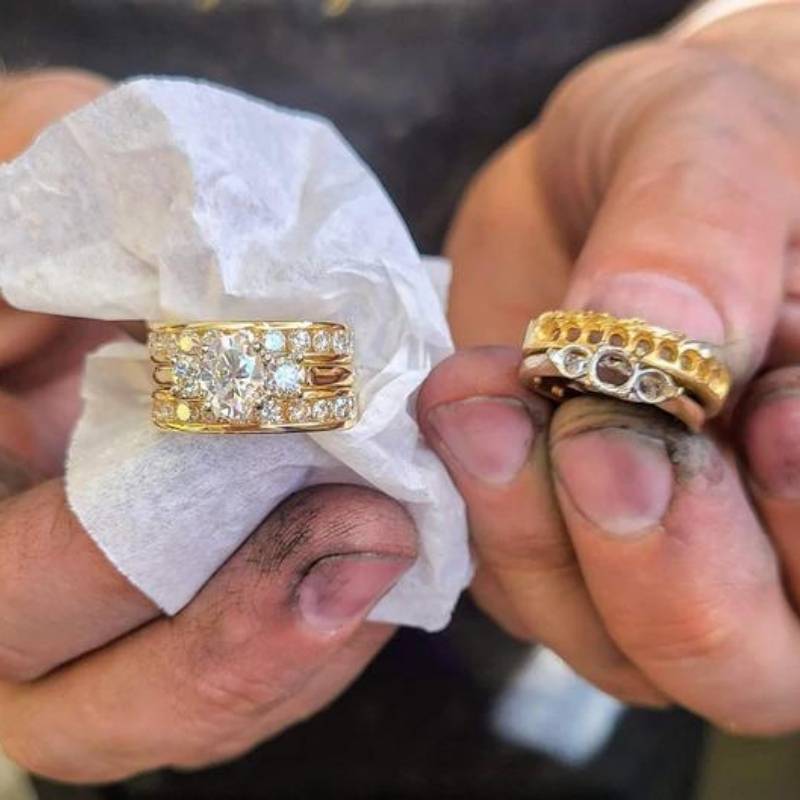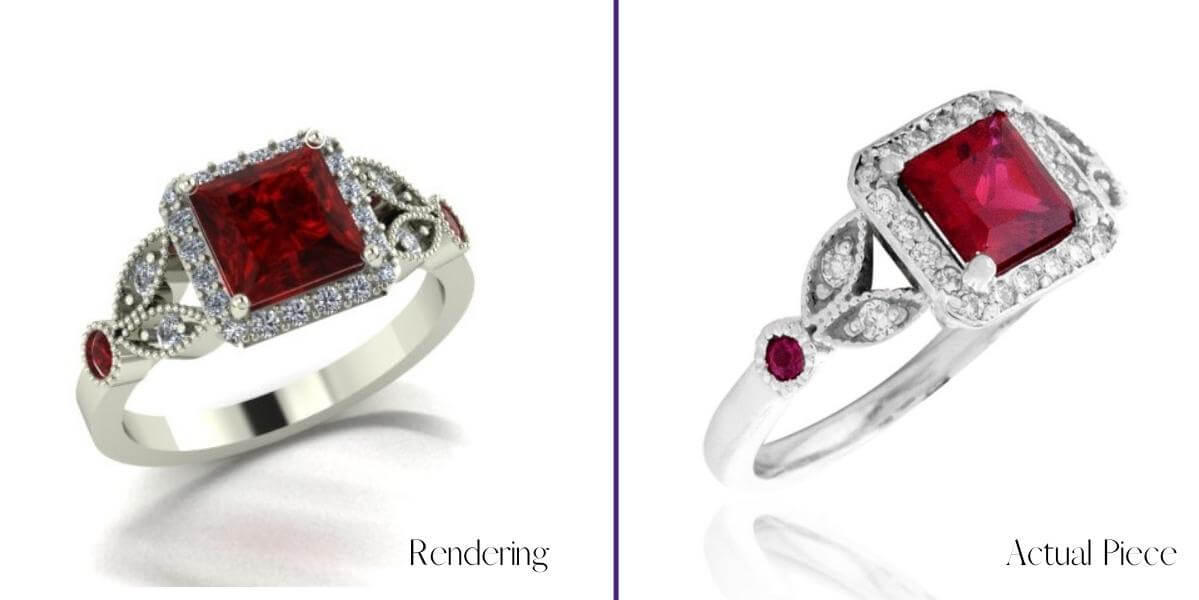 Design
With the expertise of one of our jewelry artisans, you're ready to begin the design process. The complexity of the design is going to determine the design process. Complex designs utilize digital CAD software, and we'll provide you with a 3D rendering of the piece before any work begins. This gives you a chance to see almost exactly how the finished piece will look.

Depending on the jewelry artisan, a hand-carved wax mold will be created for the piece. In this case, we'll provide you with a wax representation of the custom piece to ensure that everything looks just right.

Whichever design process is used you'll sign off on either a 3D rendering or a physical 3D printing or wax before the crafting process begins.
Create
The creation process usually takes 3-4 weeks. Your jewelry artisan will personally craft the piece and set the chosen diamonds and/or gemstones. This is a time-intensive process that takes immense attention to detail. All of the years of experience crafting award-winning custom jewelry goes into creating your piece.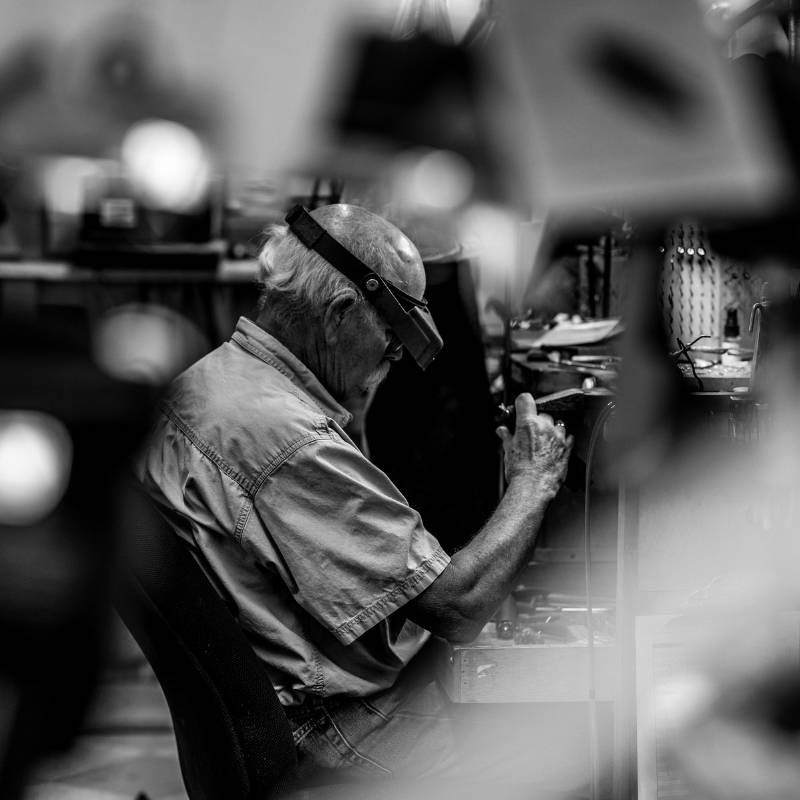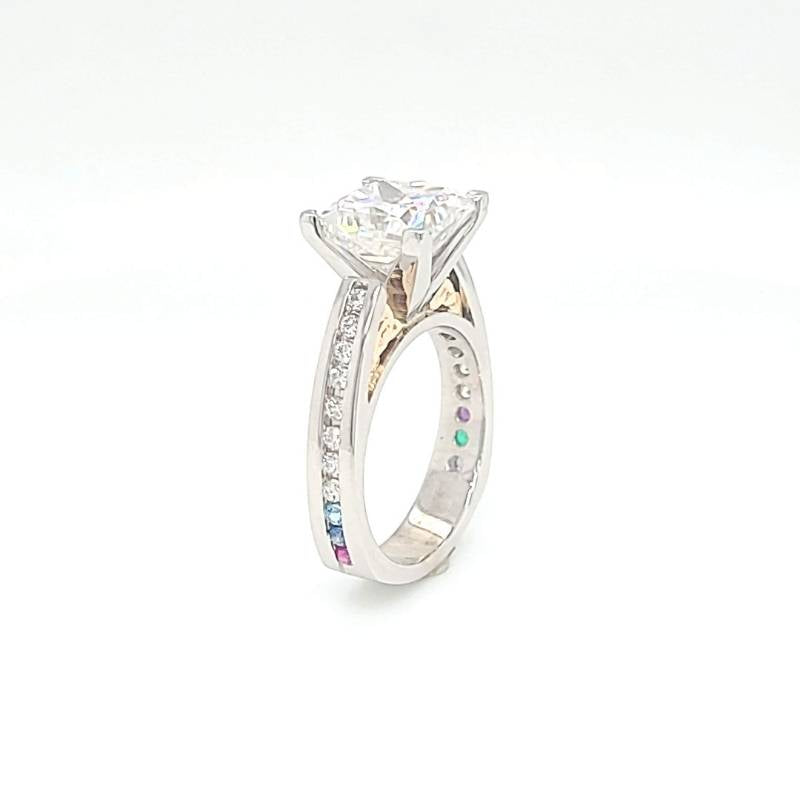 Treasure

We love the stories behind the custom pieces we create. This moissanite engagement ring is a great example. The couple is each bringing two children into a new blended family. To represent the significance of this new family bond, each side of the ring features the birthstone of one of the parents and each of their children. Combined with the symbolism of eternity inherent in an engagement ring, it becomes a powerful and meaningful symbol that will be passed down for generations. 
Wrap Up
That is a brief overview of the custom design process at Park City Jewelers. Like each custom piece of jewelry, each process will be unique. Although each piece and design process is unique, the result is always the same - a beautiful, custom, one-of-a-kind piece of jewelry meant to last generations.

Reach out today and begin your custom jewelry process. You can start by emailing us, messaging us on social media, calling and speaking to one of our talented sales staff, or visiting us in-store. We look forward to working with you!

Phone: (435) 649-6550

Email: shianne@parkcityjewelers.com

Location: 430 Main Street, Park City, UT 84060