Our confetti jewelry is one of our most popular and has been since its debut in 2021. The unique features combine to form a modern yet timeless design that is eye-catching and sophisticated without being too gaudy or loud. 
Each piece can be crafted in your choice of 14K yellow, white, or rose gold and set with your favorite gemstones, including diamonds, rainbow sapphires, blue sapphires, or pink sapphires and red rubies. This gives you a plethora of options so you can match your taste and style perfectly. 
Continue reading to learn more about each unique confetti design so you can find the piece that is meant for you.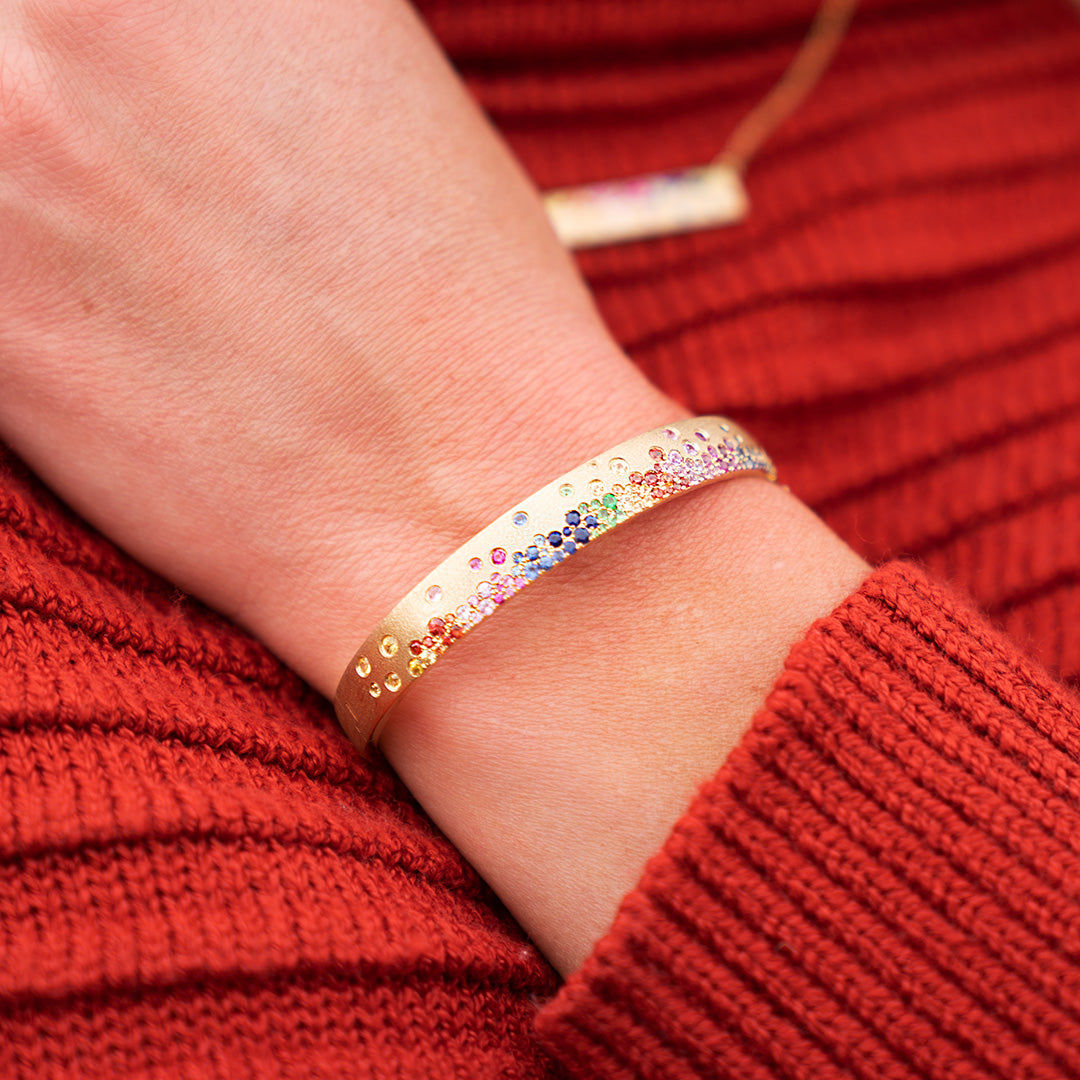 Design Concept
The confetti collection takes different sizes of diamonds and gemstones and sets them in unique patterns to give the impression these flashes of light and color are falling from the sky. You'll also notice the gemstones are more saturated on one side of many of the pieces to enhance the falling element.

The effect is further enhanced by using gemstones with slightly different shades of each color. The variety of colors makes each piece unique and more visually striking.
Confetti Styles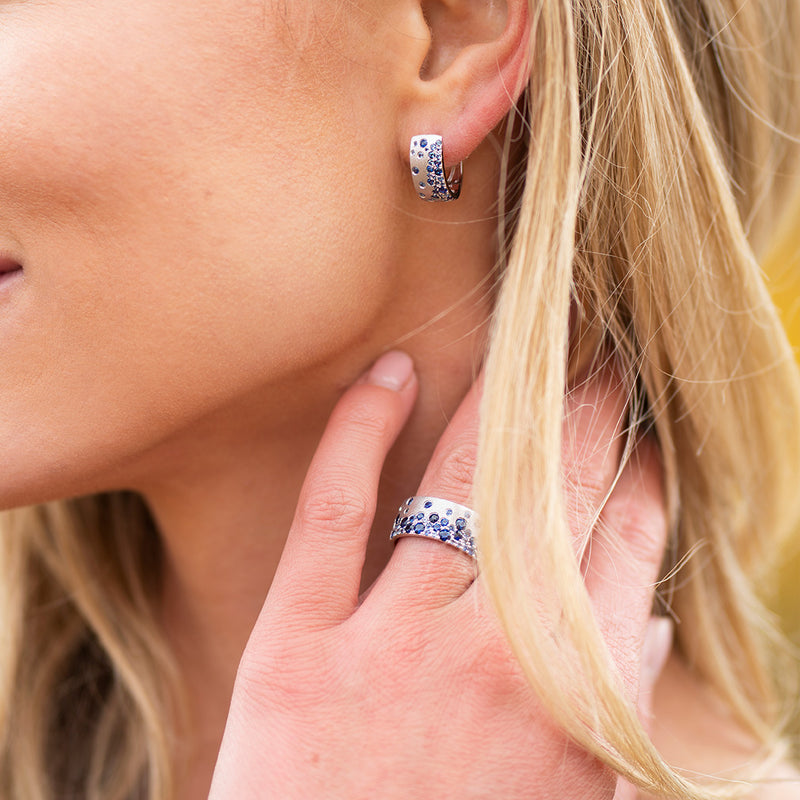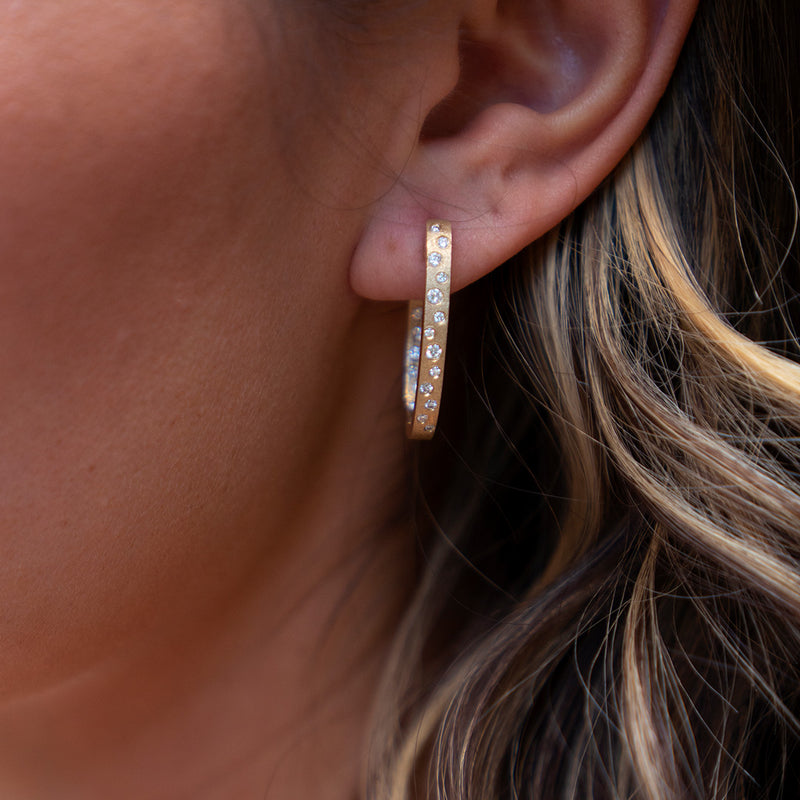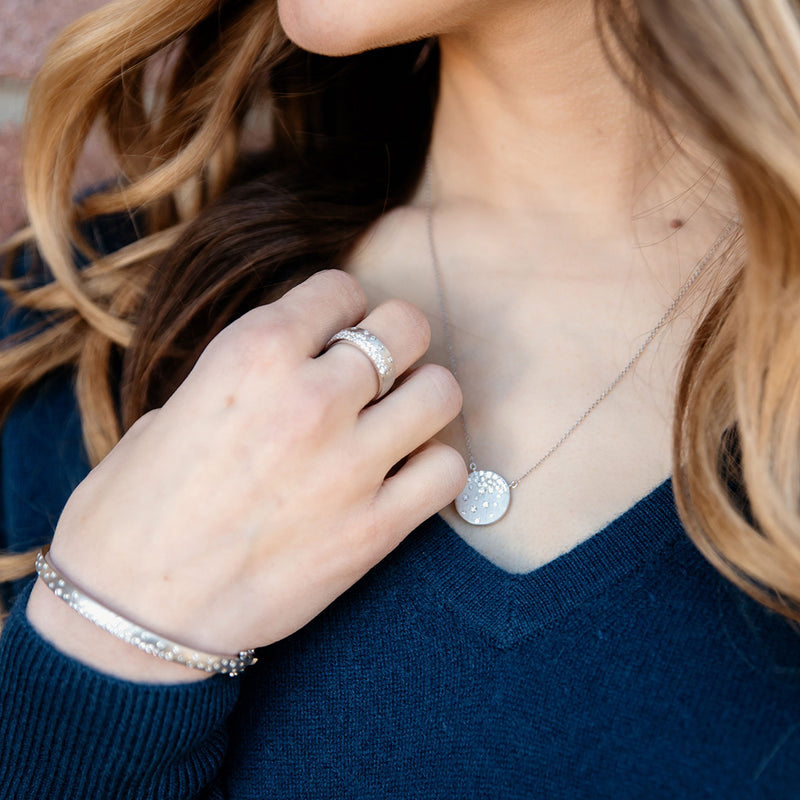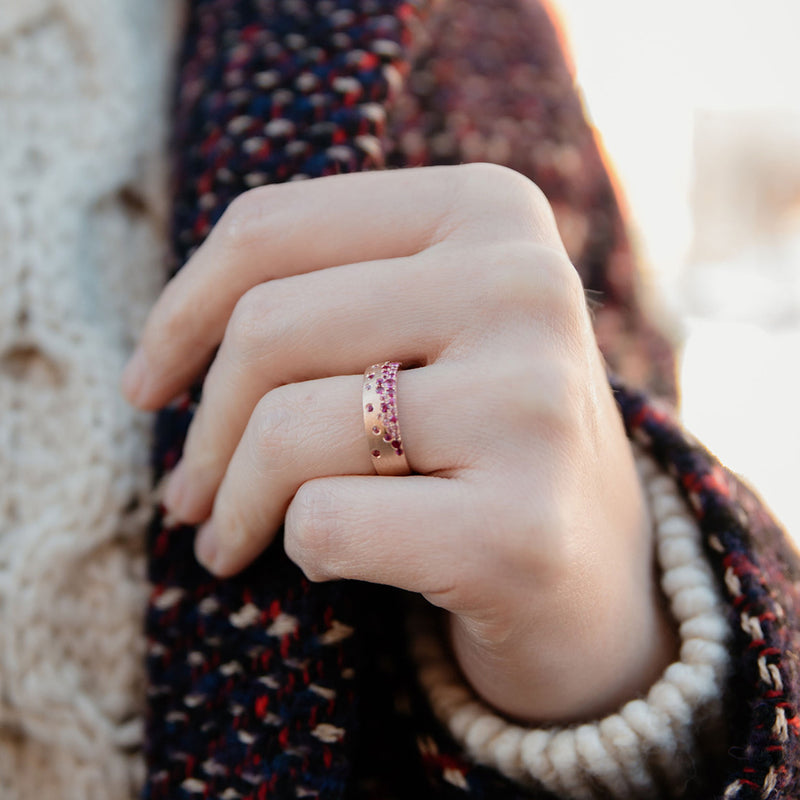 Wrap Up
A piece from the confetti collection is sure to be your favorite new jewelry to show off for years to come. This collection is the definition of beauty, taste, and sophistication.
A member of our talented team is ready to help you find the piece you've been dreaming about owning. Simply call, text, or message, and a jewelry professional with over 10 years of experience in fine jewelry will provide you with the stellar customer service we're known for.
Location:
430 Main St. Park City, UT 84060
Call or Text: